Get the Life-Altering Skills, Tools, and Insights
to Bring Your Dream Relationships to Life
For those who have completed The Queen's Code Workshop: Understanding Men…
I WANT IT ALL
Gives you the Ability to Get MORE of What You Want with Men
More Love
More Attention
More Commitment
More Passion
More Admiration
And MORE of what you Need to be Happy!
I WANT IT ALL
Anytime, Anywhere ~ at Your Own Pace!

Learn from 4 Powerful Online Programs:
UNDERSTANDING MEN & SEX:
•
Have more
freedom, satisfaction and fun with sex!
•
Know when, where and how to
express your own sexual needs
in a way that men want to provide it.
•
Understand the real causes of infidelity,
and have confidence in your ability to prevent it, deal with it, and heal from it.
UNDERSTANDING MEN, LOVE & COMMITMENT
•
Don't waste valuable time with the wrong men
by figuring out exactly what qualities you need and behaviors you can't live without.
•
Find out the 12 things that make a woman "the Right Person," inspiring a man to
go from zero to a life-time commitment.
•
Leave with the day-to-day most
effective long-term tools to keep love alive.
•
Learn exactly how to
express your needs without being "needy."
BEING AN EXTRAORDINARY WOMAN
•
Stop sacrificing
and contorting yourself for others, including your own "Ideal Woman."
•
Through healthy boundaries,
end exhaustion
and burnout.
•
Have more compassion for yourself and
get more generosity from men.
UNDERSTANDING WOMEN ~ The Why of Everything We Do!
•
Have men listen
to you, even when you're upset.
•
Find out the
point of our details.
•
Stop procrastination,
by discovering what's really happening!
•
Understand female sexuality
including why sex can seem like work, and what to do for different sex drives.
•
Prevent "the Rage Monster" from ruining relationships, by
healing hurt feelings and disrespect.
AND THE LIST GOES ON…ESSENTIALLY, WE ARE TALKING ABOUT
Getting MORE of EVERYTHING You Need from Men in EVERY Context.
"I had many boyfriends in my 20s and 30s and couldn't figure out why I was having trouble staying in a long-term relationship. All of the courses helped me slightly shift my perspective, and would you believe it? I met my husband the very week I took my first class - at the age of 40. I can't believe we've been married for almost 4 years now!" - Ellen R.
"I finally found something I want to shout from the rooftops! I wish we all had this knowledge. Suddenly, change and joy seemed possible, even easy. It doesn't have to be a fight! I didn't know men see me as so beautiful, that I am such a gift to them. I didn't know men are so loving, deep, and beautiful. Such profound healing- the fundamental permission to be who I am." - Kerry P.
"One year in after my package at PAX, not only is my marriage saved, but I have so much hope and excitement to build a new foundation in my marriage with my husband. Thank you! The tools you provide are life changing and I feel a new zest for life now. Men Panels rock!" - Alice W.
"These courses have been so eye-opening for me. So many light bulbs went off and helped me understand the actions of all the men in my life- from my father, brother, and nephews, to the man I'm currently dating, and even past relationships. After 7 years of not being in a relationship at all, I am engaged only 1 year after my first workshop!!!" - Janine M.
Pay In Full:
*Immediate Full Online Access for 365 days
PAID IN FULL - $1995
Payment Plan Option:
*Limited Online Access - Unlocks programs as payments are made
1st payment $449 plus 4 additional payments of $399, every 31 days. Total = $2,045
**All of These programs can be purchased individually.
It is ultimately more expensive, and you have access to each program for 90 days, whereas "I Want It All" allows you access for 365 days total.
Need Help or Have Questions?
We are happy to answer questions and help you make the wisest decision for you.
Call Traci Campbell directly at 800-418-9924 x 851 or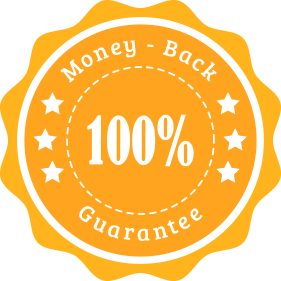 30-Day 100% Money-Back Satisfaction Guarantee